No-brainer studio pricing
Mixing
70$/h
We make your track sound loud & clear like a diamond
‍For songs and VO
Recording
70$/h
Top-notch Sound
‍Perfect for singles or Voiceover
With Sound Engineer
Record your Voice
2 hours minimum
Most popular
Mastering
70$/h
We master your track sound loud & clear like a diamond
For songs and music
Vocal recording & voice-over
Whether you need to record an Audiobook, a Radio Commercial, put a Voice-Over on a video, create an IVR system and voicemail or add Lyrics to a song we can help you achieve top vocal recording that is loud, warm and clear like a diamond. Among the best recording studios in town – Review says.
Book your Session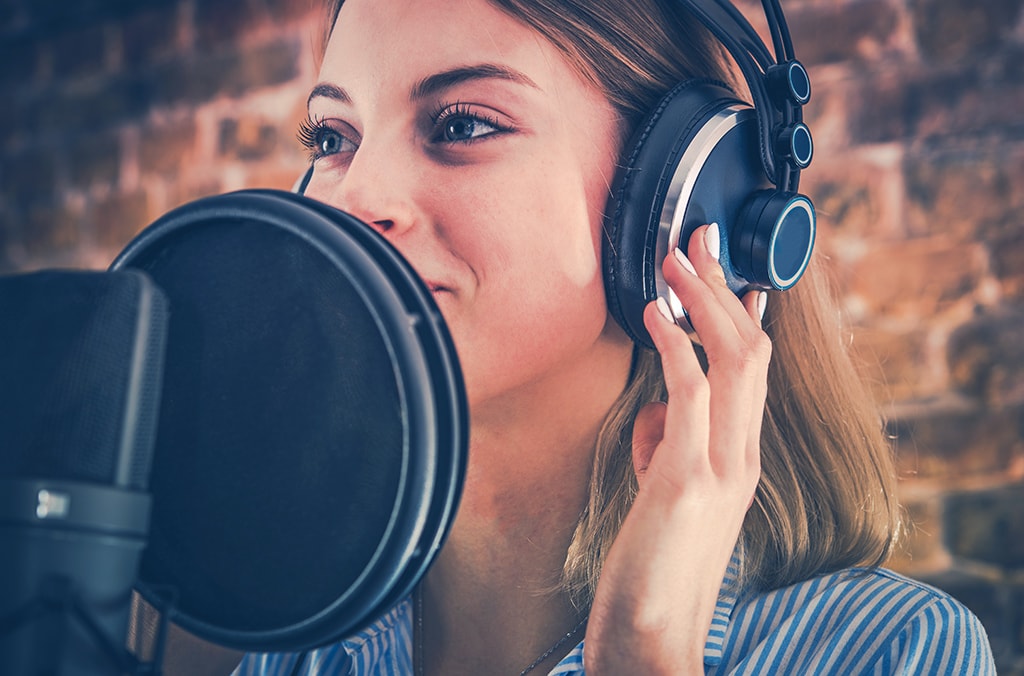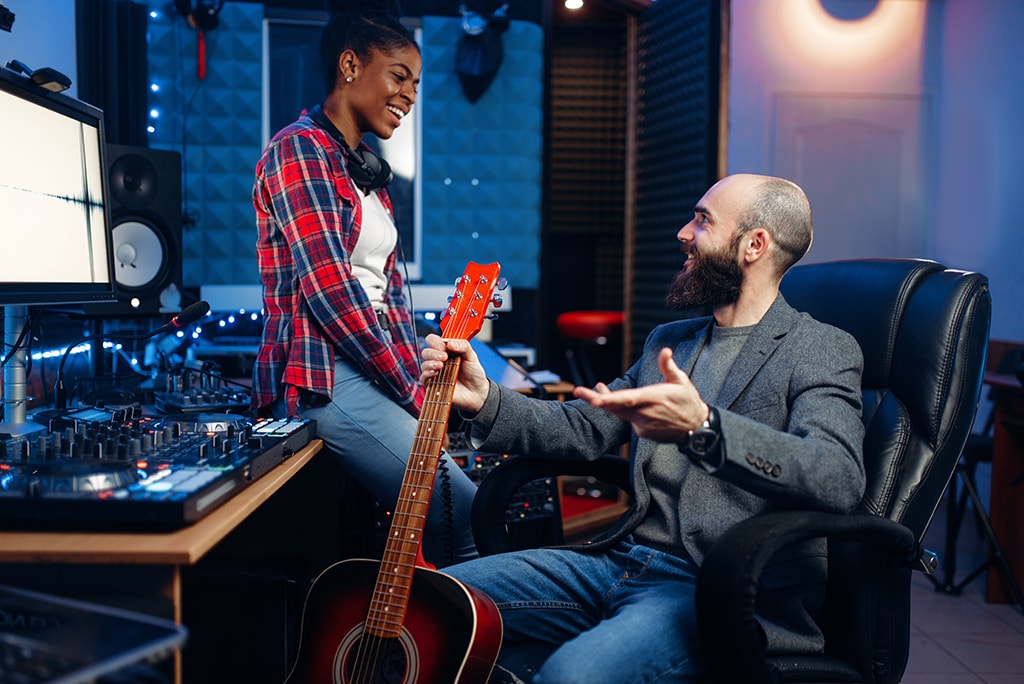 Song recording
Bring your multi-track instrumental from your producer or a stereo track bought on the internet and we'll be ready to record your next hit song. Our founders used to be artists themselves, this is their first love! We know how to set the mood to maximize your chances of creating a hit-song. Recording, mixing, mastering, we got you!
Book your Engineer
Podcast recording
There are more than 700 000 active Podcast series worldwide and more than 51% of the US population listen to them 1. It's becoming more and more popular. Start recording your show and share thought leadership with the world! It's a rising marketing tool.
Book your Studio time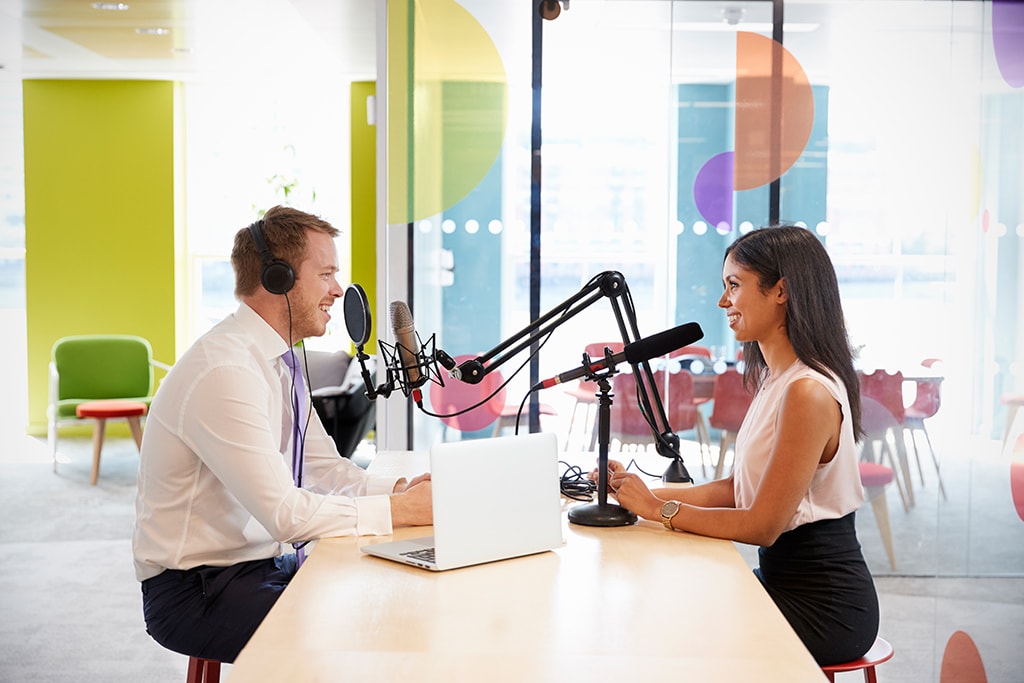 Studio services
Vocal Recording, IVR, Voice Over, ADR (per hour)
Instrument Tracking & Sequencing (per hour)
Mixing (per hour)
Stage Mix (for shows)
Prime Time Hours : After 5 PM Sessions & Week-ends
Block A ( 4h + 1 Mix + Master ) Save 15 $
Block B ( 8h + 2 Mix + Master ) Save 35 $
Block XL (16h + 4 Mix + Master ) Save 75 $
Master CD & Extra Copies (Still use those?)
Music Production services with a producer
Price
70$/h
70$/h
70$/h
15$/ea
85$/h
405$
805$
1605$
3$/ea
Call for info
Our studio pictures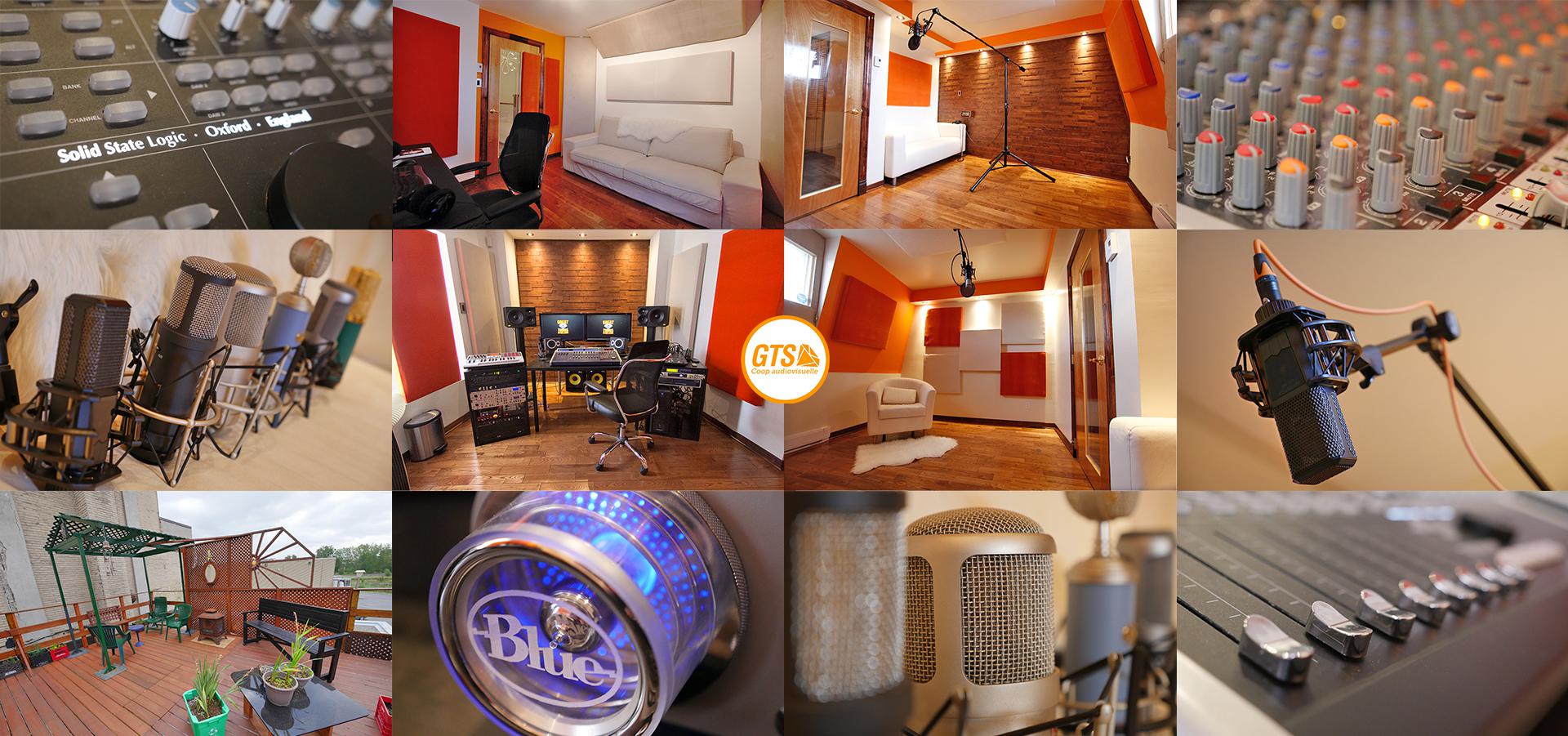 Frequently Asked Questions
+

What type of music do you work with?
We work with multiple music genres.  In the past 10 years, we worked with almost all top 40 music types and more niches types.  But to answer this question simply we are music lovers, and we don't have a music style preference.  But we can say that our expertise is more toward commercial music style (Rock, hip-hop, R&B, alternative, dance) and world music.  It just happened that this is the type of work we most offend encountered at the studio.
+

Can I record Voice-Overs and Audiobooks there?
We worked with voice actors for years.  From radio commercials to VO in videos and film, we can make you sound like the golden voice.  We also record audiobooks and IVR (Interactive Voice Response) system recording with voice talents.  We can also create a custom package for your Podcast series, including, recording, mixing, jingle, and audio signatures.
+

How much is a recording studio session?
The studio pricing structure is quite simple. 70$ per hour for either recording and mixing.  We also offer different custom made packages to fit demo and or album projects.  You can always sit down with us and discuss your plans.  Tell us your number of songs you'd like to record, solo or band and as much as possible.  If you have a podcast series tell us what is the total number of episodes and frequency of release.  Once a week? Once a month? Let us know, and we'll create a custom package for you.
+

What is the difference between mixing and mastering?
Mixing is the art of balancing your song.  Make sure all instruments, effects, and vocals are heard in the song and positioned correctly in time and space and across the frequency spectrum.  In this part of the process, we make sure the song makes senses, sounds good, and has an artistic flow to it.  We use different tools in this stage.  EQ, Compressors, Limiters, Multi-band processor, reverb, delays, filters, and such to achieve the desired sound.  A lot of surgeries happens at the stage, this is where the 'magic' sauce of each engineer comes in.
Mastering is the art of making sure your project sounds good on as much sound system as possible.
+

How good are you at mixing my songs?
Not to brag. We're pretty darn good. In fact, if you take a look at our google reviews and facebook reviews you'll find what artists and professionals alike are saying about our services. We're among the top recording studios in Montreal. And we're trying to get on the world's top recording studio list also... yeah, we're deep like that. We'll make you sound good and clear like a diamond.
+

How long it takes to complete a song?
Depending on your experience, recording a song can take from 1 hour to 8 hours.  That's only recording.  Then there is the mixing and mastering phase which takes from 2 to 12 hours per song.  Complexity, numbers of tracks, and artistic vision will impact the length of the project.
+

How to prepare for a recording session?
Good question, to be ready for a recording session we suggest a good night of sleep, being well hydrated and knowing your lyrics by heart.  Did you know that reading can take up to 30% of your brain processing power?  That means you won't fully perform if you read lyrics out of a sheet.  Try to remember your song and only concentrate on performing with emotion and confidence.  This is how you create hits!
+

Is the sound engineer included during the session?
Yes, our hourly rate includes the sound engineer for your recording session.
+

How will I receive my final music files?
We send you a copy in WAV format, which is uncompressed (30 to 90MB).  And a high-quality MP3 version, which is light in size from 3 to 9MB.  The WAV can be used to send to music distribution services such as Tunecore, Amuse, CD Baby, Level or Distrokid.
+

Do you produce beats / instrumentals?
We work with some very talent beatmaker and producers.  If you need custom made music production, we'll refer you to them.
+

Do you guide and coach me during the session?
Of course, with our extensive experience in the studio, we'll be able to coach you throughout the session and make sure you perform your best.
+

What microphones and gear do you have?
This is a tricky question, gears change often.  We don't settle for specific equipment.  We have the UAD Apollo ecosystem and plug-ins for digital plug-ins, and we also have hardware gear such as Focusrite, Chandler.  We have Lewitt microphones, Audio-Technica, Blue, and Shure.  Also, we're next to the most prominent equipment rental house in Montreal, Studio Economik, which has a vast library of contemporary and vintage microphones for any project.
+

Do you guys work with Auto-tune?
Yes, we can mix your voice using auto-tune after the recording session.  We also have access to other pitch corrector platforms such as Melodyne and Waves Tunes.
+

What is your experience?
We've been into music since 2003 as artists our selves.  We than forked into audio engineering and video production since 2009.  We always had a passion for audio and visual, they go hand in hand. This is why today we have 2 departments, video production and marketing, and audio production.
+

How do you handle payment terms on bigger packages?
You either pay 50% to start the project or monthly installments.
+

Whats is a multi-track and a 2-track?
A multi-track is a fully separated version of your project.  Each sound is on its own layer.  The kick, Bass, Snare, Hi-Hat, and Piano would be on 5 different layers for instance.  A 2-track simply means a regular stereo track, one layer that has both Left and Right audio.
+

Can I record at your studio and mix elsewhere?
Yes, we can provide you with a multi-track version of your track on demand.
+

Can I bring tracks I recorded elsewhere?
Yes, you can bring multi-track from another studio, and we'll gladly mix it for you.
+

Can I rent the studio only and bring my own producer?
Of course, you can bring your own producer or sound engineer a the studio, we'll still charge you our regular hourly rate because our technician still needs to be at the studio during the studio.  Each studio has a different setup and requires assistance.
+

Can I record a band or choir there?
Our soundproofed booth is about 10 x 11 feet. Thus a small band can easily fit.  We're talking 4 to 6 people.  More than that, like a full choir for instance, is too big and fit comfortably inside.  We can split it into smaller groups, not ideal but feasible.  We can record up to 8 tracks at once.
+

How many people can be in my Podcast?
Our Podcast setup allows for 1 to 5 people at once.  We can also record live phone calls during an episode recording.  Either you're doing a solo project or a talk-show we can accommodate you.
To book a recording session or discuss your project fill the form above.