Spotify - Single Release Strategy
The way we consume music has changed drastically over the years.
In this day and age, people are in need for as much new = daily content as possible. Therefore, releasing an album at the very start of your music career is a DEAD STRATEGY especially for an emerging artist. Unless you are in a niche market where albums are still a popular format, then it is time to reconsider how to release your music due to the industry constantly revolving and discovering new territory.
---
Where Does Spotify come in?
Spotify is currently battling AppleMusic to be the worlds leading music streaming platform. Where it shines over AppleMusic is the option to submit your song to taste-makers at Spotify who might just like your song enough to feature it on one of their major curated playlists. With their Spotify for Artists platform, you have access to a plethora of information regarding your music releases.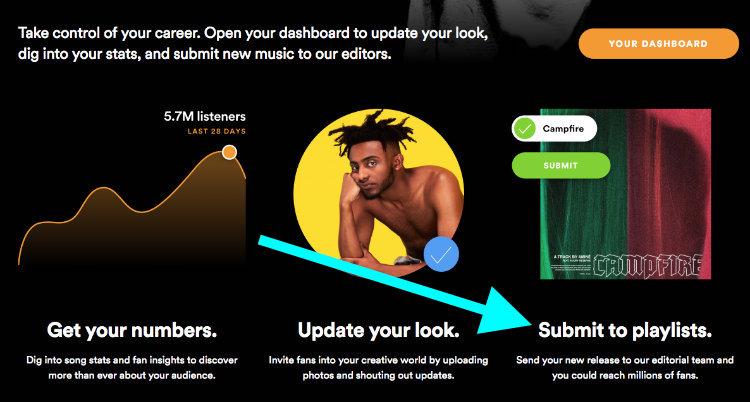 Releasing singles as long as possible is a better chance at winning a lottery ticket. All you really need is one single to soar on a Spotify playlist and you are already on your way to success!
What is a Spotify Curated Playlist?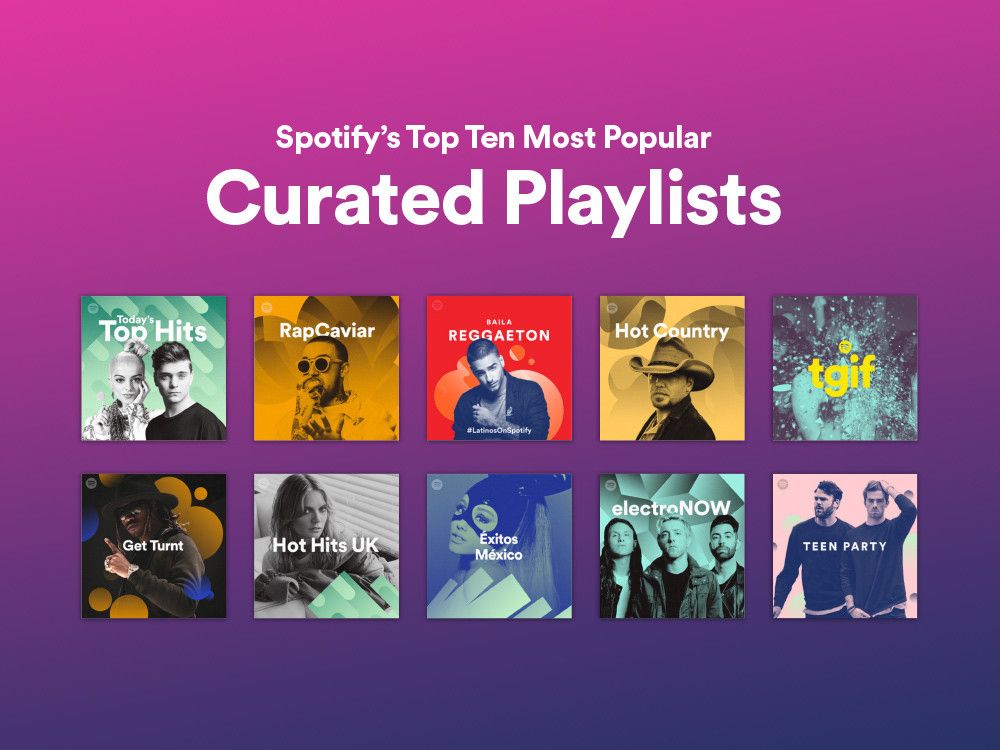 Above are just some of the many Spotify Curated Playlists your song can be featured on. Some holding up to 25 million followers!
How to Submit to a Curated Playlist?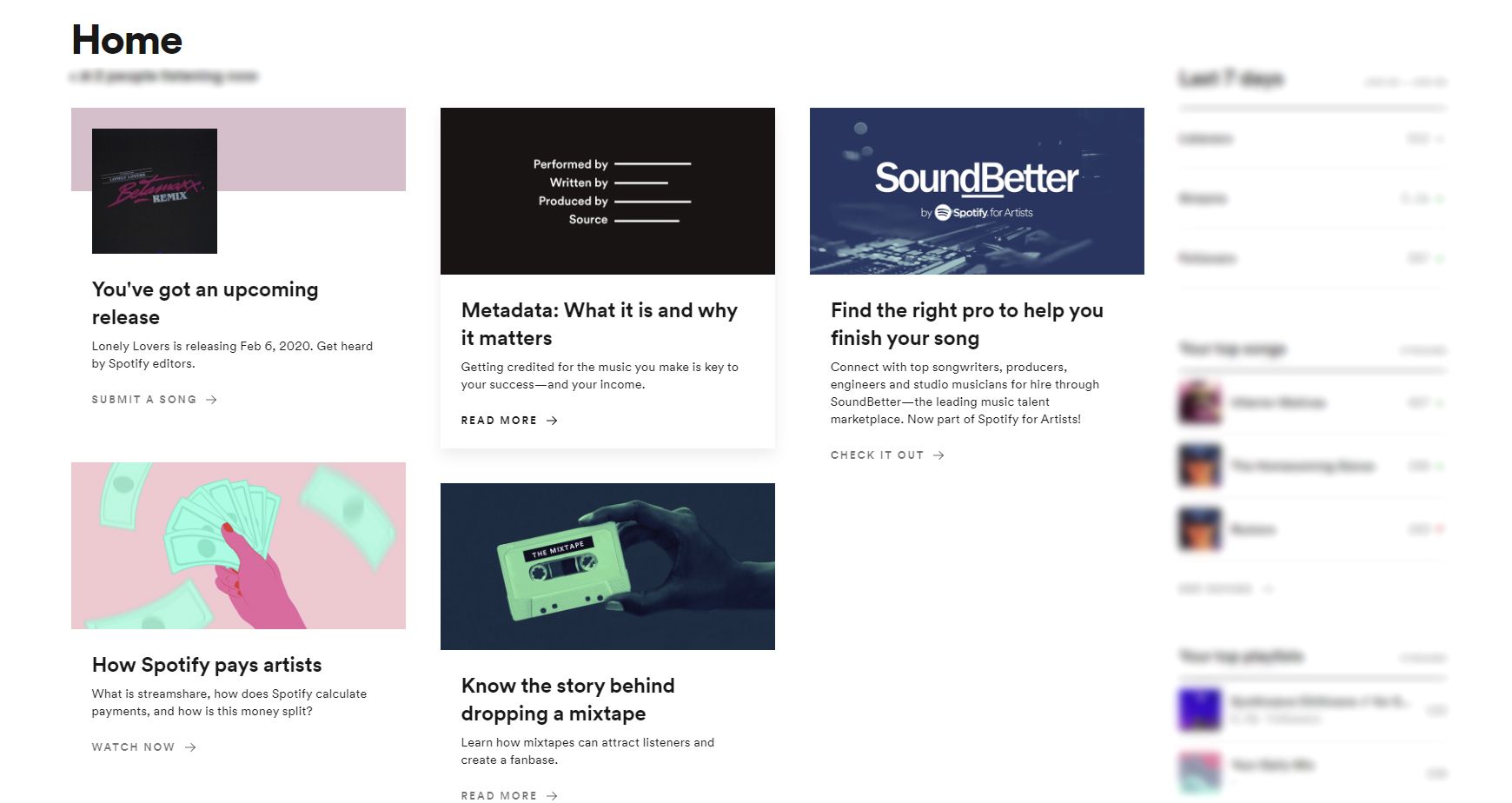 Sign up (or if you already have an account) sign in to the Spotify for Artists dashboard. Once you've submitted your track through your preferred distribution service, allow 3-5 business days for your release to show up on your Spotify for Artists platform. Once its been submitted, you will see your single in the top left panel in your dashboard. You can then click on the song, follow specific instructions of how to submit to Spotify editors and await your release to see if your track was chosen to be on any of the major or Spotify editorial playlists.
Remember to submit your track at least 1 month before its release in order to give the Spotify curators time to listen to your submission.
Play the Spotify Algorithm
Your Fan base will grow organically and exponentially along with your marketing campaign if you chose to release singles. Its just how it works! Lets say for instance you have 12 songs that are awaiting to be released, you technically have 12 shots at Spotify to potentially make a playlist. In return, you can generate enough streams to make you some money. Lets say you decide to release 1 song per month... that is a year worth of singles! You now have 12 lottery tickets. Maybe one can be a winning ticket... who knows? In essence, just remember that as anxious as you may be to release your record as a whole, there might not be a substantial amount of listeners to want to listen to your full record. Pull them in first, keep them guessing over and over again, single by single. Eventually when you've gathered 1000 - 2000 Spotify followers, you now have people to release an album to!
Even though it isn't always possible to record a plethora of songs in studio (financially speaking,) for most artists, a by-monthly single release strategy is the best way to get your music out there.  If you run your own studio and have the means to record your own music in its best form of quality, all the better! Always remember though, quality is key. So make sure what you're putting out there really is always your best work.
How much does Spotify pay for 1 million streams?
Spotify pays roughly $0.006 to $0.0084 per stream. 1 million streams would pay you $6,000 - 7,000 US. Your song can definitely hit 1 million streams especially if its been picked up by a major playlist...
---
So tell your parents that your music career is not just a pipe dream after-all. Heck, in comparison to video game lovers who now have careers by just playing video games, a music career is still possible. All to say, it does undeniably involve some luck to get noticed. Through persistence and keeping relevant, I firmly believe your music will end up in the right ears.  
Cheers & keep making good music!