How to start a podcast for your business in 2023
Here are 4 easy steps to start a business podcast.
You probably notice the explosion of podcasts  in the last 4 years, even though they've been around since 2004... even earlier in the 80s with "audioblogging".
This curve shows it all;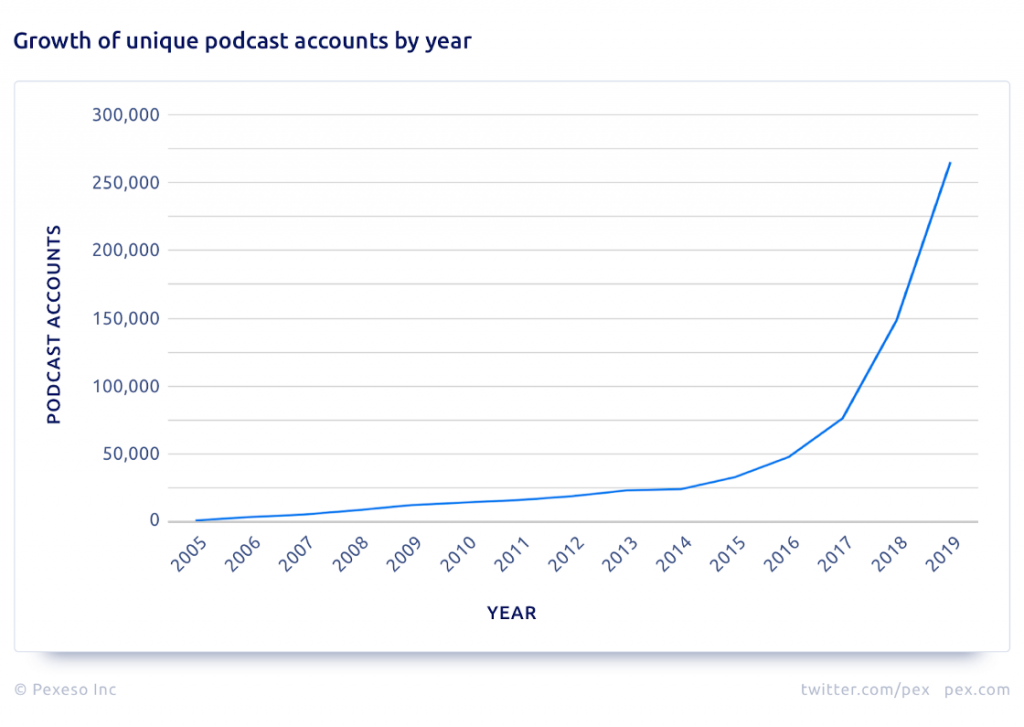 If you've ever looked at starting a podcast for your business this is the video for you.
This is a complete basic tutorial for beginners to get you started. There's a lot of opportunities to grow your business starting a podcast, and it's not too late in 2022!
I'll break it down in 4 easy steps;
1. IDEATE YOUR PODCAST
2. RECORD YOUR PODCAST
3. EDITING, MIXING & SOFTWARE
4. UPLOAD & DISTRIBUTE YOUR PODCAST

Check this video where I explain the whole process.  This is a complete guide.
Some equipment I discussed in this video:
Rode podmic: https://amzn.to/2VAuj41
This is probably one of the most popular dynamic podcasting mics in the last 12 months.  It was sold out everywhere recently.  It's cheap and it sounds good.  1/4 the price of a Shure SM7B or Heil PR-40 mic and 4/5 of the sound quality.  Not bad!
Rode rodecaster Pro: https://amzn.to/3ghhvrg
Excellent plug-n-play mixer for beginners and pros alike.  You can configure it to be super simple or really advanced. Especially with the latest firmware update 2.1
Zoom L8: https://amzn.to/2Zy1g2m
That mixer is about 300$ cheaper than the rodecaster pro.  Excellent choice as well.  You don't have the fancy color LCD nor internal DSP effects, but it's a solid option for professionals who need to mix individual tracks.
Sennheiser HD280PRO: https://amzn.to/2VyFQ3W
Impossible to go wrong with this headphone.  Very good isolation.  Clean flat sound.  A classic in most studios.SHOW LESS

I suggest you look at my YouTube Video for full details on how you can start podcasting easily.  From simple setup to advanced one.